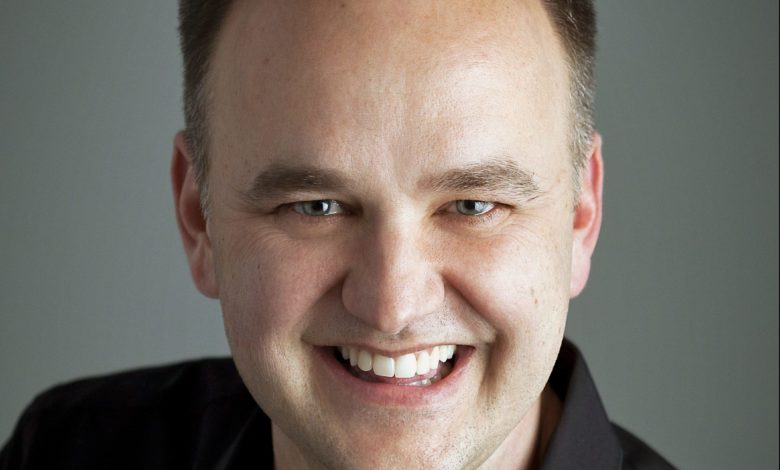 The journey to entrepreneurship can be too interesting to end. Ernst and Young's Entrepreneur of the Year and CEO of Vari, Jason McCann, is a lifelong entrepreneur with over 20 years of experience building and running successful companies. Jason is also an evangelist for creating an active workspace and his company Vari the most well-known height-adjustable desk company in the world, shipping products to over 130 countries and with over 200 new products in the company pipeline. We had an opportunity to interview Jason and asked about his story, how he started his business and the future of Vari.
Tell us your story. Why did you start your business?
We like to say, "it all started with a cardboard box," – and that's the truth! My business partner, Dan, was experiencing severe back pain and the only thing that gave him some relief was standing. His doctor suggested he try a standing desk, so he scoured the internet for options, but all the products he tried were either too expensive, too difficult to assemble, or limiting in that they didn't move up and down easily, or at all. We knew there had to be a better way.
We pulled in our industrial designer and started sketching, and built the first prototype soon thereafter. We're all product guys at heart, and we wanted to build something that was better than anything else on the market.
At the time, awareness of how detrimental sitting can be on your healthy was skyrocketing. Mayo Clinic had just published a study likening being sedentary to smoking, and we knew had a way to help alleviate this problem by getting people moving throughout their work days. It's been a wild ride. Listening to our customers and watching the industry brought us from that original desktop product to the full suite of active workspace solutions we offer today.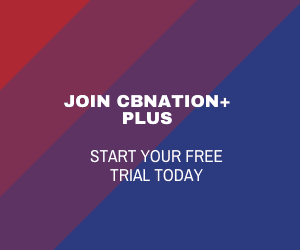 How did you come up with your business name?
Our product was one of the first truly height-adjustable standing desk products that offered variable heights, meaning you could easily switch from sitting to standing. We played off that word – "variable" – and eventually came up with VARI. We wanted something we could have worldwide ownership of.
Tell us about your products and services. How do you help clients?
We started off with a sit-stand desktop solution, but in the past few years we've diversified quickly. Now as we grow, it's about helping companies build entire active workspaces – scalable offices designed to encourage movement and flexibility. Today, we offer full free-standing electric desks, chairs, storage on wheels, lighting and even moveable walls – anything a client could need to build the office of the future. And, we recently acquired an education company. Kids need to the ability to be active and flexible in their workspaces, too.
What makes you unique? What is your unique selling proposition (USP)?
Simply put, we're able to offer a high-quality commercial grade product without the pain points – one that's affordable and easy to set up. The first standing desks were complicated to put together and took a long time to ship. VARI products either arrive completely, or near-fully assembled and ship in a matter of days. And, our products are more affordable than other quality products on the market.
That's because we're disrupting the industry by selling office furniture direct to consumer – something that hasn't traditionally been done before. Where our competitors work through dealers and operate under confusing, discounting models, we offer the best price every day.
And, VARI products are designed with companies like us in mind – ones experiencing high-growth in need of a simple solution that moves and flexes with them. For example, our newest product, the ProDesk 60 Electric, is a contract-quality standing desk that can do what no other can do – assemble in less than 5 minutes while being incredibly stable at any height. Its easy-to-attach legs have a patent-pending design that simplifies assembly with no special or complicated tools. That translates into significant time and money saved on what can be tedious installations – no large crew or multiple hours needed to get a team up and working.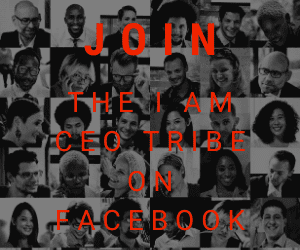 Where do you see your business in the next 3-5 years?
We are just getting started. The traditional office cubicle is more than 50 years old at this point, and it's time to move forward. The active workspace will become the status quo. In fact, millennials, who now represent the largest portion of the workforce, are demanding it. We'll be here to help companies of all sizes adopt this model to help recruit and retain talent, boost productivity, encourage collaboration and build positive work cultures. We're disrupting the full-office furniture market, and we can't wait to see what's next!
Any advice you would give to entrepreneurs and business owners?
First and foremost, take care and listen to your fans. They're truly your most valuable resource for consumer insights, and you'd be remiss not to take every opportunity to talk to them and capture all their valuable feedback.
Next, recruit and retain amazing talent. You can't scale a business on your own – you need a bright, capable, driven team to take your business to the next level. Lastly, stay profitable. Be aggressive, but keep your bottom line in check.
What is your favorite business quote and why?
Tony Hsieh – the CEO of Zappos – is someone I really respect. In his business model, customer interactions are key, and I've tried to emulate that here at VARI. He also talks a lot about company culture, and building that culture based on core values. I recently read an old article that quoted him saying:
"It's really important to come up with core values that you can commit to. And by commit, we mean that you're willing to hire and fire based on them. If you're willing to do that, then you're well on your way to building a company culture that is in line with the brand you want to build."
In the last year, I met with every single one of my employees to discuss our VARI core values – it's extremely important and I couldn't agree more with Tony in that respect.
What have been some of your achievements that you are most proud of? Why?
When I think of my greatest achievements in life, the ones at the top of the list aren't actually business related. Being a great father and husband are first. I can see I've succeeded there by watching my kids thrive and become great people in their own right.
But, if I had to speak from a work perspective, I'd say building sustainable businesses that will live far beyond me. That's what I think about all the time – building models that will outlive me with the team members I'm working to elevate every day.
What does it mean to you to be a healthy CEO?
Being healthy for me is different than it is for my largely millennial employee base. But at the end of the day, it's all about leading by example and leading a healthy life that ultimately makes me a more productive and energized leader.
We're on Earth for a very limited amount of time – so, physical and mental health is imperative. Helping customers improve their health using our product is so rewarding, but so is equipping my own employees with the tools they need to stay healthy, whether that be our on-site meal options or our gym and fitness classes.