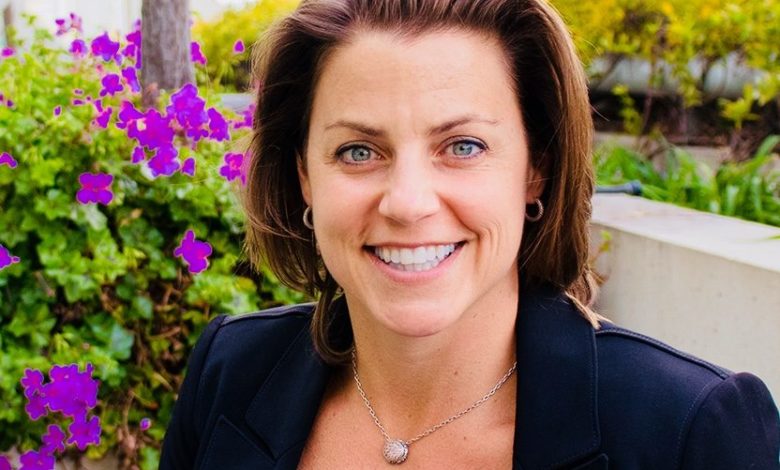 Fitness lovers are all about enhancing well-being, managing daily stressors and optimizing the body and mind's performance but, in reality, that can be difficult. Meet fitness entrepreneur Joanna Stahl, who's changing the way you work out. Introducing Go2practice, the only online fitness service that showcases a database with over 100k+ fitness options across the U.S. all in one searchable place, allowing fitness lovers to workout anywhere, anytime all at their fingertips. Joanna believes customer empowerment is the way of the future in the fitness world – she has designed Go2Practice for fitness lovers to decide what their next workout will be, all on demand and with ease. It's time to create a healthier relationship with your body with Go2Practice. We had a chance to interview Joanna and asked about her story, how she started her business and the future of Go2Practice.
Tell us your story. Why did you start your business?
Fitness is my passion and I recognized the need for gym access with a seamless option to get a workout in anywhere at any time. A close friend of mine was coming to NYC from Philly on a business trip and asked me to recommend a 9am Yoga option one day. She was staying 3 blocks from my apartment, which has been my neighborhood for 18 years and where I primarily teach fitness classes. Even with that baseline, it took me over an hour to research, click around, call front desks, and put an email list together of her options. A few years later, the fitness industry started shifting from year-round memberships to offering monthly options. The next iteration was "no commitments" with the option to pay for the day/class. I was now able to find day passes as I traveled which was amazing, yet still cumbersome to navigate, but progress was evolving! The extra inventory membership models launched, creating negative energy relating to excess capacity, perceived values of assets and the need for new marketing efforts. When brainstorming with a tech startup/fit friend, we questioned why there wasn't a true directory that aggregated and curated everything? That was my "ah ha" moment! I realized I could make the platform come to life from a unique perspective as an industry consultant with background in partnership marketing and an activator in the group fitness scene.
In summary, I started Go2Practice because…
I saw the need and personally wished for the service to exist
Other industries were successfully making it happen
My unique position understands how to develop both the business and consumer engagement sides of the marketplace
I had the ability to collaborate with like-minded people who are experts in their fields from tech gurus to investors, advisors, team members and many more
How did you come up with your business name?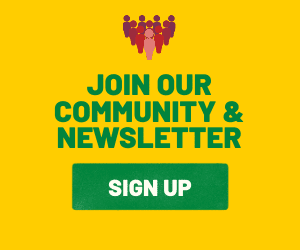 What's in a name, why Go2Practice? Why Practice? Once upon a time, when "practice" was part of our every day, the current sport season, the off season of cross training, when saying "I have practice" meant you were training for a specific goal, to compete, to become better and accomplish a goal of not just winning, but motivation to participate in the journey. Now the sport endeavor is life, it's our overall mental and physical health and the journey is the accomplishment. We now "win" with an everyday commitment to physical activity, the pursuit of personal health, betterment and wellness. Practice never ends though the goal keeps shifting. The name Go2Practice became a perfect directional pursuit and name for this business. When you want to get in a practice, the platform Go2Practice is the default consumer resource to find exactly what you want, when and where you want to train.
Tell us about your products and services. How do you help clients?
Go2Practice is a double-sided marketplace, the largest director of fitness options across the US with over 100,000 fitness offerings and growing. Operators are supported with a marketing channel reaching a new fitness audience that is transient and willing to pay to play. Motivated to find their next amazing workout, Go2Practice will save fit fiends time, energy, and showcase the best deals around based on the workout they want, when and where they want it. Friend recommendations, influencer stamps of approvals, calendar functions and surprise offers are key reasons clients will keep coming back for more. Gym owners can open their doors seamlessly to folks that want a workout on their terms. It's a win for both the operators and 20 million gym members who are currently seeking out new fitness adventures.
What makes you unique? What is your unique selling proposition (USP)?
Go2Practice is the largest fitness directory in the US focused on seamless integrations of gym operators allowing consumers to search, book and buy day passes, class passes and more. My high value proposition is to save consumers time and showcase all options, with sticky features to keep both sides of the business engaged in the future.
Where do you see your business in the next 3-5 years?
The default consumer resource when thinking "I want to go workout". The directory will continue to grow, onboard and shape shift with the industry on the technology side. Consumers will be engaged in other fascinating ways. Similar to how we used to call a restaurant directly to make a reservation – now we book online and just show up. I hope to be a positive influence in the consumer effort to be a more fit, motivated, healthier community.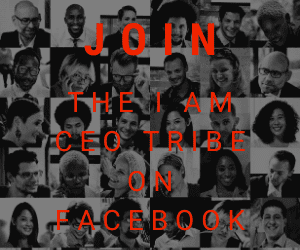 Any advice you would give to entrepreneurs and business owners?
If you are truly passionate about the business model, can take criticism, be told no with a smile and be pulled in a million directions at once and still love your concept… go for it!
What is your favorite business quote and why?
"Present is the present" is my go-to quote and often a reference point. Kung Foo Panda says it best "There is a saying: yesterday is history, tomorrow is a mystery, but today is a gift. That is why it is called the present" – Shifu
Why: I believe we can accomplish so much in each instant that we move the needle forward, plan, plot and achieve mini goals of the now. A goal of mine to be always try and be present, active listening, quick responses, connecting personally and professionally as often as I can while focusing on the smiles and high fives along the way. However, showing up, the giving of your physical presence is the most valuable asset we have in life.
What have been some of your achievements that you are most proud of? Why?
It is energizing and makes me feel immensely fortunate to reconnect with old coworkers, share Go2Practice and have them engaged and willing to help me in this venture. Raising seed capital was a new and tough endeavor and Launchpad Digital Health was an introduction from a client, now advisor, who believed in me and passed that energy on. I met my current technology team because a front row guy in my spin class from a decade ago believed in the vision and has been an amazing mentor and friend. There are so many more examples. Bottom line is that we all want to do business with people we like, and I am most proud of the relationships that have been crafted over time.
Anything else additional you want to tell our readers?
Come aboard and watch us grow. If there is anything that I personally can do to aid your fitness goals, as a business owner or fitness consumer, please don't hesitate to reach out.
What does it mean to you to be a healthy CEO?
There is always room for better balance but generally speaking, it means practice what I preach and to be exactly me.