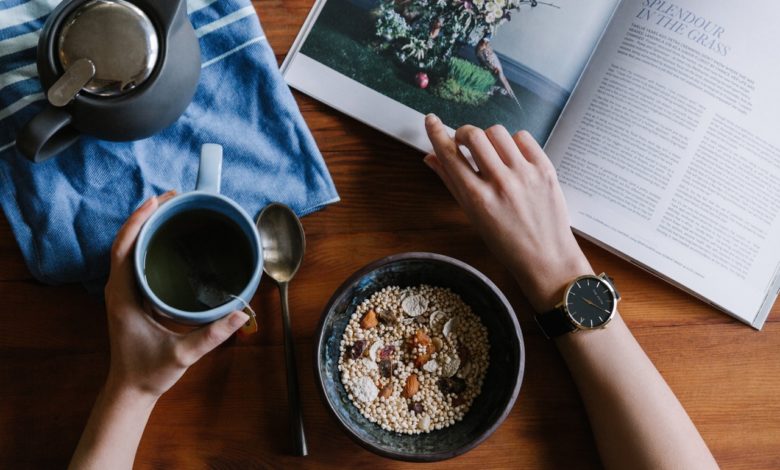 There's something unique about being a "Healthy CEO." It might be the type of business or the overall peace that comes with helping clients reach their goals but it is unlike other industries. Those entrepreneurs and business owners that are in the health, sports, wellness and fitness industries often have a very specific way of doing business and we anted to ask them what they thought was unique about running a business in these industries.
#1 – Higher Level of Involvement
My career started in corporate communications, so the shift to yoga studio owner was unique within itself. One thing ​that I believe makes being a fitness entrepreneur unique is that you are involved in every aspect of the business from customer service, to managing employees as well as actually teaching classes or being the provider of the service you're offering. Other things I've noticed include being more involved in my clients lives than one would be in a corporate setting, you get fewer workouts in for yourself even though you work in the fitness industry and ​you are constantly being solicited for advice on your specialty from friends and family. ​When I was in corporate communications, no one asked me for anything pertaining to my job!
Thanks to Rebecca Weible, Yo Yoga!
---
#2 – Make America Fit Again
If we do our job right, we can move the needle and help society by getting more people to exercise.  We all know that our society has an obesity crisis brought on in large part by people being physically inactive.  They sit at computers and play virtual reality games instead of living and moving in the real world.  As a result, they suffer from health issues ranging from diabetes to cancer and become a costly drain on society.  If we in the health and fitness industry can get people moving again such as by harnessing the attractiveness of virtual reality games, we can help people improve their health and raise the quality of life of our society.  We need to make America fit again.
Thanks to Robert Herbst, REL Advisors!
---
#3 – Love of Sports
Being the CEO of a sports tech startup that connects brands to pro athletes, teams and events, a few things mean we have to be unique. One, we all must love sports – the benefits of being associated with in terms of marketing, what is means to work with athletes by us all having competed in some sort of sports ourselves and being truly knowledge on sports on and off the field.
Thanks to Ishveen Anand, OpenSponsorship!
---
#4 – Massive Market Opportunity
My first 17 years were spent in corporate America wearing sweater sets, suits, blazers, trousers to hide curves. Since starting Bloom Bras, I have had to be comfortable with the dialogue surrounding body image. It is a delicate arena for many I created Bloom Bras out of frustration with the lack of options for women starting in the sports bra arena. Our bodies change on average 10% per month. For a B cup, this is not a big deal but for a DDD, that is a full cup size. The average bra size has risen from a 34B to a 34DD in 20 years time. The larger athletic companies have all come out and said that they are only focusing on a certain body type. I see a massive market opportunity to solve my own problem. The Bloom Bra is fully adjustable, breathable, comfortable, free of harmful underwire and designed to be flattering on all body types. Our initial market data shows that we hit the mark. When asked about what my company does, I still will sometimes blush.
Thanks to Elyse Kaye, Bloom Bras!
---
#5 – Selling a Belief System
Being an entrepreneur or business owner in the health and fitness industry is unique in many ways. Instead of selling a product, or even a service, you're selling a belief system. A belief that the way you think about health and fitness is better, more effective, or different than your competitors. You're also selling yourself, in many ways. You are selling your lifestyle, your looks, your fitness level, and your health habits. With the prevalence of social media in how your future customers make decisions, you are on display 24/7. In a way, it holds you (as the CEO, president, business owner, or face of your company) accountable to walking the walk, not just talking the talk.
Thanks to Lauren Padula, Living Well with Lauren!
---
#6 – Making Sure Clients Get Results
One of the most important parts of being a health and wellness entrepreneur is making sure your clients are getting the results they want. As CEO of TelaDietitian, the premier telehealth solution for nutrition counseling, we are always collecting data on the outcomes of our clients to ensure we have the best practices in place to make our clients healthier. After all, it is all about the results and to be a successful health and wellness entrepreneur with a long lasting company requires that there is no fluff, but results and in a consistent fashion which TelaDietitian provides.
Thank you to Jackie Arnett Elnahar, TelaDietitian!
---
#7 – Shifting Mindset
I am a Health CEO and I am unique because: My name is Connie Curtis and I am a health coach for women newly diagnosed with gluten intolerance and food allergies. What is unique about being a Healthy CEO is that women don't realize that is more than switching to a gluten free lifestyle and getting healthy. I help them shift their mindset which changes everything in their life. It's more than your body its your mind too. This is something that most of the time the entrepreneur helped themselves through.
Thanks to Connie Curtis, Gluten and Food Allergy Specialist!
---
#8 – It's Not One-Size Fits All
There's No Business Like Fitness Business: When an individual's personal fitness is your business, it's never a one-size-fits-all product, which makes being an entrepreneur in this niche unique, challenging, and fascinating. As a private Weight Loss Coach working with women and men, there is no single food plan or approach to follow. The roadmap to wellness revolves around a client's personal likes and dislikes and abilities and shortcomings. The business model I rely upon to consistently insure fitness success needs to be what I refer to as a soft template. My wellness products are solid bases that can withstand some tweaking and adjustments to compliment one's lifestyle in order to produce results that feel great inside and show on the outside. In the fitness business, there is no faking it. Your clients either reach real goals they can see and feel, or you've lost your client, and they're on to the next new big shiny thing.
Thanks to Brigitte Weil, I Hate Celery Sticks!
---
#9 – An Ethical Responsibility
As the head of a company that rigorously endeavors to base every action we take and every statement we make in fact and expert opinion, I would argue that one of the unique things about being a healthy CEO is how valuable it is for your company to communicate the thought process behind your products and services to your clients. There are some niches where what you are selling can be just fine being a black box for your clients – a process where money goes in and a good or service comes out. In the health services niche, there is not only a business but indeed an ethical responsibility to your clients to be as transparent and accurate with your process as you can.
Thanks to Susan Bratton, Savor Healthy!
---
#10 – Dealing with Psychology in Clients
What's unique about being a healthy CEO is that you deal with the psychology of much decision making in your clients. You influence them significantly yet have to be patient with each person's past experience &
the way they are motivated. For some the journey into health & wellness is a long road. Others, like new mom's, may have gone down a different life path that got them off from a life they once new and they can grasp the concepts & invoke change easier. Owning a fitness & wellness company that serves pregnant & new mom's is very fulfilling. I watch & help these women go through major physical & emotional changes. To CEO in this industry requires an immense amount of flexibility, compassion & comprehension of the psychology behind human behavior as well as the sociology of the food & fitness decisions of the culture the client lives in. You have to be creative & realistic in the solutions you offer. And sometimes baby steps are much greater than you imagine.
Thanks to Jen Dean, Fit Lovin Mama!
---
#11 – Positive Impact on the World
One of the unique things about being a wellness entrepreneur is that there's little doubt as to when you have a positive impact on the world. You get to directly affect people in their daily lives, and you'll often hear quite loudly when you help them and improve their lives. It's really gratifying to have that level of impact, and it keeps you going thru tough times.
Thank you to John Turner, QuietKit!
---
Continue the conversation in the comments below! What is unique about being a "Healthy CEO?" Also, check out our FREE Healthy CEO eBook!