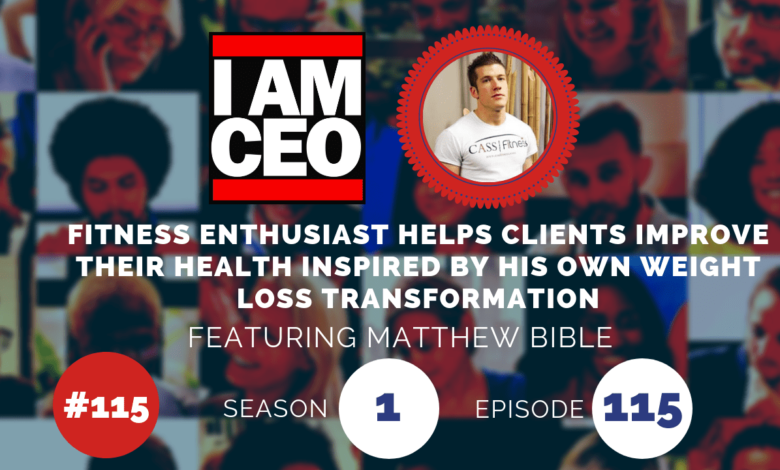 As someone with interest in fitness, helping as many people as possible improve their health, and seeing the benefits of his own weight loss transformation, Matthew Bible started his fitness company, CASS Fitness in September of 2013. The company started out with Matthew and his two partners Stephen Sengstacke and Ramon Thomas. Matthew is an in-home personal trainer, traveling to homes, apartment gyms, parks, offices, and more in Montgomery County, MD, Arlington, VA, and Washington, DC. Over the next few years, Matthew helped to recruit several talented personal trainers in the DC area as independent contractors. In 2017, CASS Fitness began teaching outdoor classes for the Parks at Walter Reed in DC and also gained their first trainer in Pittsburgh, PA.
CEO Hack: Trainerize
CEO Nugget: Screen clients during the onboarding process
CEO Defined: Position of being in control
Website: http://www.cassfitness.net/
Facebook: https://www.facebook.com/cassfitnessdotnet
Twitter: https://twitter.com/cassfitness
Instagram: http://instagram.com/cassfitnessmatt
Check out one of our favorite CEO Hack's Audible. Get your free audiobook and check out more of our favorite CEO Hacks HERE.