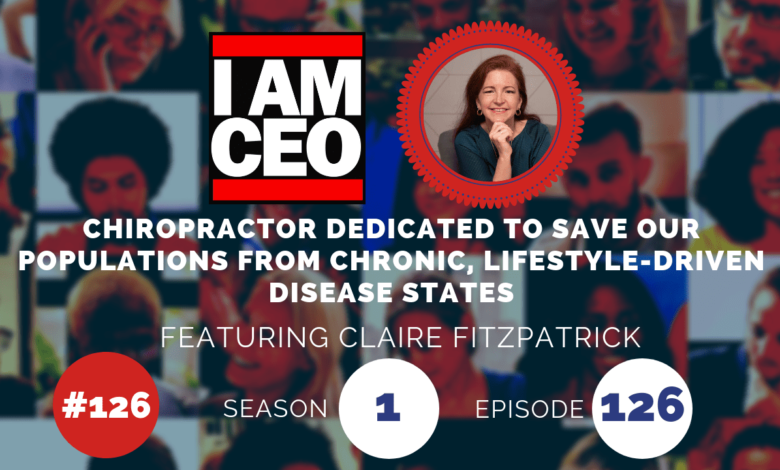 CLAIRE FITZPATRICK, D.C. is a chiropractor in Amsterdam, Netherlands. She is also the originator of a business dream, Joy Health and Body, a wellness cooperative that aims to disrupt our current health care model by putting vitalistic integrative health professionals on the front line of health care. She believes that, because vitalistic health professionals work with nature to remove chemical, physical, emotional, and environmental toxins; they are the first, best hope in saving our populations from chronic, lifestyle-driven disease states.
CEO Hack:  (1) Meditate at least an hour a day (2) keep up with leaders who have achieved more than you (3) Be secure in your unicorn status
CEO Nugget: (1) Don't try to do everything yourself (2) Don't hide your dream (3)Find people with the same mission
CEO Defined: Courage and organization
Website:https://www.joyhealthandbody.com/
Facebook: Claire Fitzpatrick's JH+B and Fitzpatrick Chiropractic
Instagram: Claire Fitzpatrick's JH&B and Fitzpatrick Chiropractic
Meetup: Joy Health and Body Meetup
Twitter: https://twitter.com/clairepfitzpat
Check out one of our favorite CEO Hack's Audible. Get your free audiobook and check out more of our favorite CEO Hacks HERE.