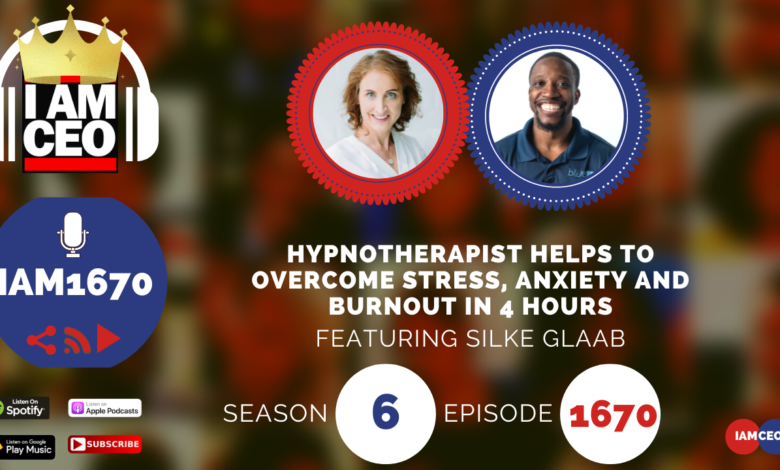 Why it was selected for "CBNation Architects": Silke spoke about us looking at our minds like computers and how she helps to change the program so that the "code" can be "cracked" and "rewritten" to get you to where you want to be. She spoke about how her framework and how important it is to "SNEASE."
Check out premium content in the CBNation Library at http://cbnation.co/library and pick up our eBook to hear some of the best lessons at http://cbnation.co/shop.
Previous Episode: https://iamceo.co/2019/05/16/iam276-hypnotherapist-helps-to-overcome-stress-anxiety-and-burnout-in-4-hours/
Transcription:
The full transcription is only available to CBNation Library Members. Sign up today!
Silke Glaab Teaser 00:00
The method I'm using, as you already mentioned it