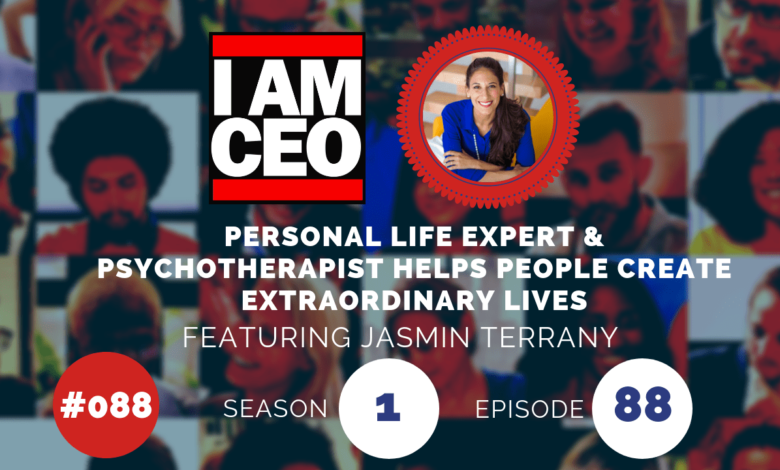 Jasmin Terrany LMHC is a Personal Life Expert. As a licensed psychotherapist with two master's degrees from Columbia University, Jasmin invented Life Therapy, a revolutionary method that combines Psychotherapy & Coaching + Mindfulness & Meditation. In private practice since 2007, Jasmin helps professionals find success in their personal lives. Whether struggling with relationships, anxiety, confidence, body image, or parenting, Jasmin has practical tools to create extraordinary lives. In addition to being a leader in her field, she is a published author, public speaker, world traveler and most importantly a Mom. Her passion project is her book "Extraordinary Mommy: A Loving Guide to Mastering Life's Most Important Job."
CEO Hack: (1) Starting each day with exercise and, her (2) Top 3 and not just jumping into e-mails until the Top 3 is done, and (3) meditation
CEO Nugget:  If you have an emotional reason for staying stuck, you need to have an emotional reason to become unstuck. If you have your why, it's a must instead of a should.
CEO Defined: Being a leader and be able to have a vision and be so clear and connected so that people want to get in "orbit" with you.
Website: http://www.JasminBalance.com
Book: https://www.jasminbalance.com/ExtraordinaryMommy/ and  https://amzn.to/2pQmWoC
 
Check out one of our favorite CEO